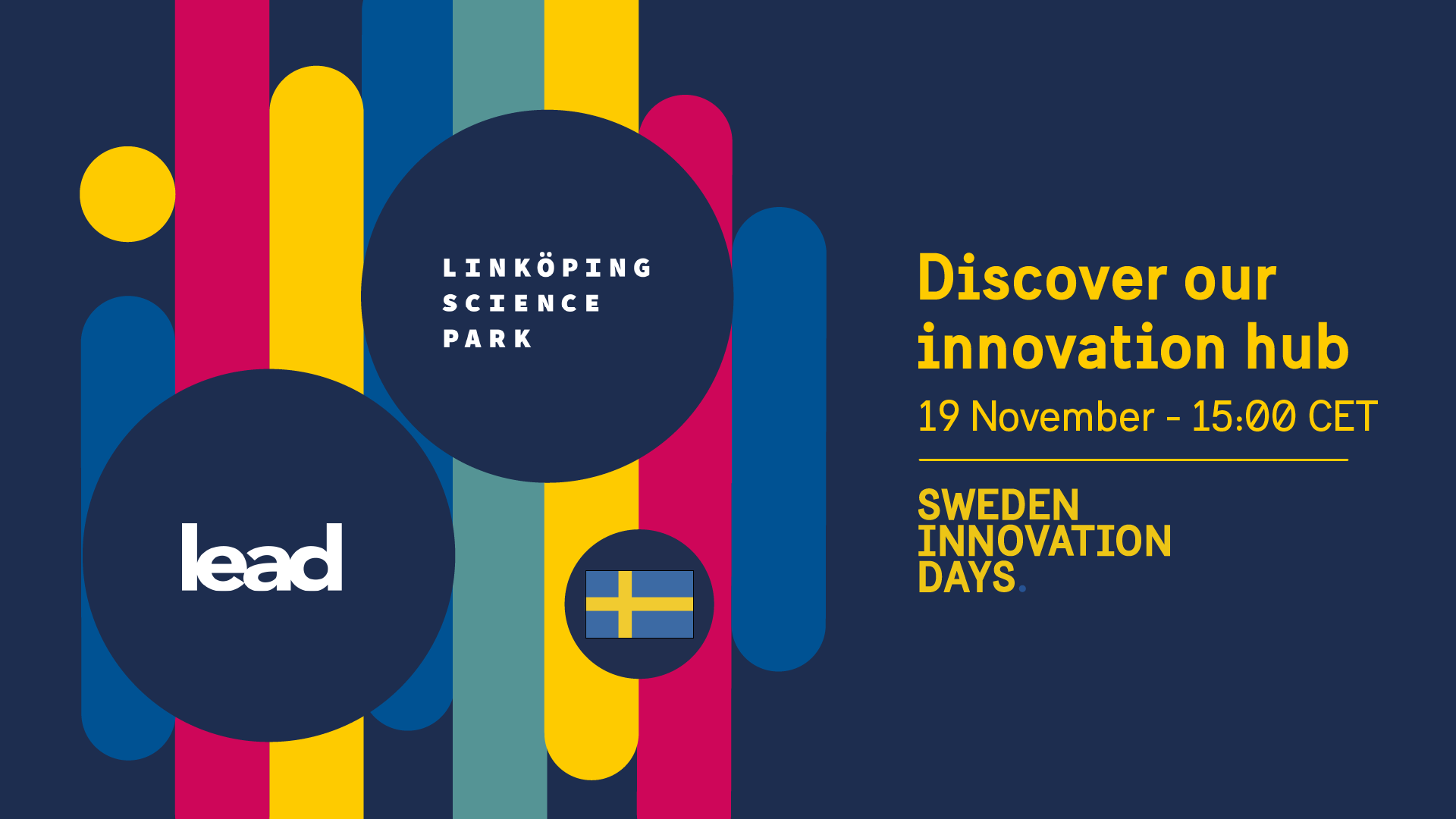 Discover Our Innovation Hub!
The third day of Sweden Innovation Days you can discover incubators, science parks and innovation hubs from Sweden, Brazil, Canada, France, Germany, India, Israel, South Korea, and the USA.
Find out why they are among the leading hubs in each country and how they are working towards innovation. Learn about their offer to startups and the chances to join their programs and projects.
15:00-15:30 Linköping – Where ideas become reality!, by Linköping Science Park & LEAD
The program will for example include a panel consisting of three companies that will be focusing on innovations support:
The event will be held digitally.