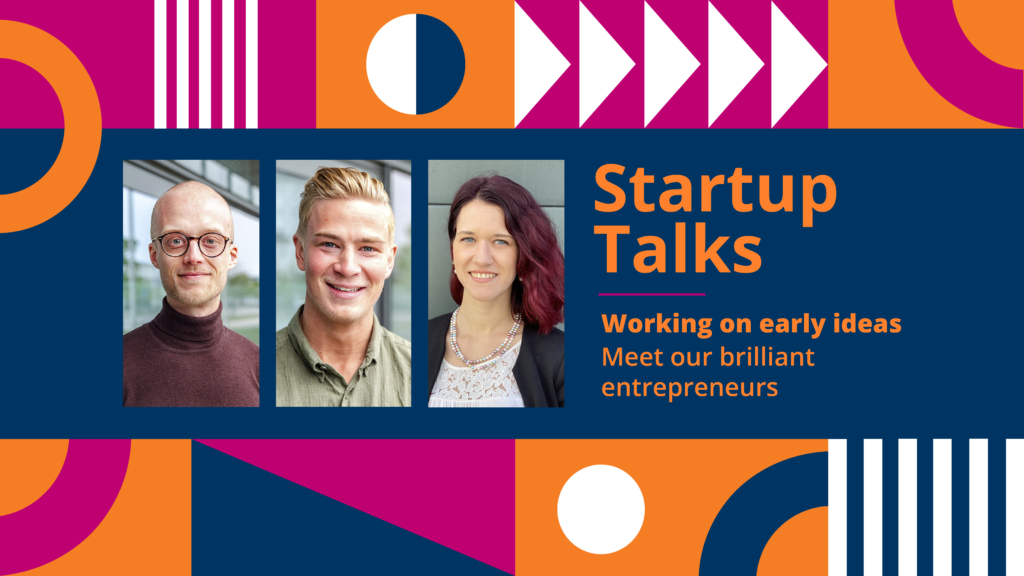 Get the opportunity to meet three of our razor-sharp entrepreneurs who have great experience in working on early ideas and technologies. Through our programs Entrepreneurs in Residence and Sommarmatchen, they have been evaluating and testing ideas with the goal to transform them to successful companies.
You have identified a problem and generated an idea of how to solve that problem, now what?
Our entrepreneurs have the answer. They were given a large number of ideas that needed someone to take them further, and thoroughly evaluated every bit of them to determine whether they have the potential to become successful businesses.
During this webinar, you will get the opportunity to meet three masters of searching for business opportunities. Learn from their experiences; the challenges they faced, the opportunities they gained and the lessons they learned.
Date: Wednesday, February 3rd, 2021
Time: 16:00 – 17:00
Place: Digital on Zoom, link will be sent to you after registering
Registration is required.