How we work with you and your business idea >>
Mutual evaluation
Do you have an innovative idea? Sometimes it is hard to know where to begin to take that step. We, at LEAD, work with you who have an innovative idea with large potential, that you feel passionate about and want to realize.
Give us a call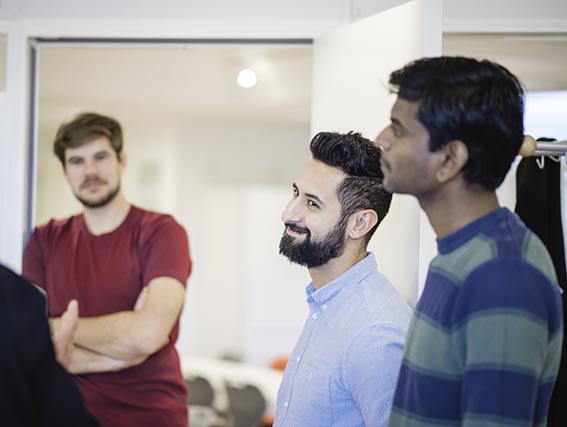 If you have an idea or innovation, we would like to have an early contact with you. A complete plan for commercialization or corporatization isn't necessary – just the will and drive to see your idea grow and get out on the market. The initial contact is often taken through a telephone call and consists of a quick evaluation of your experience and idea. We want to know if your idea fits here with us at LEAD or if you should turn to someone else to get the best opportunities to develop the idea.
An initial appointment
The initial appointment consists of presenting us to each other and making a common evaluation wether we want to work together. We will focus on your idea – an assumption about who your client is, what the client needs, how you will solve the need, and how your solution is better than the competitors' solutions, as well as the value it will give the client. It is important for us that you, as an entrepreneur, have a certain drive and engagement – we are looking for people who feel passionate about their ideas.
We will also present our methods and our tools, which you can take advantage of if you chose to work with us. If you are interested in becoming a part of LEAD after the initial appointment, we will evaluate your business idea. We will check if our criteria are fulfilled and how we can participate in developing you and your business idea.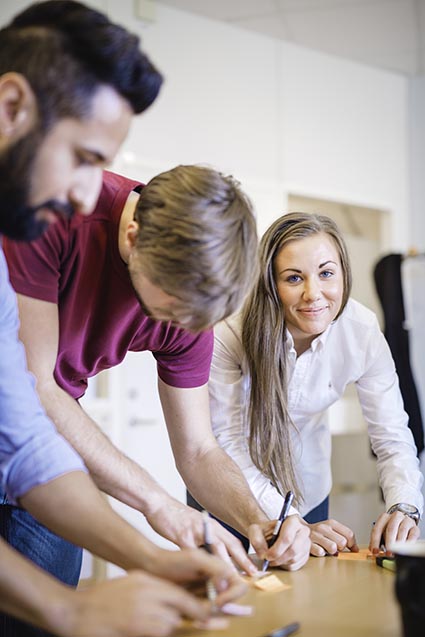 Developing the business idea and individual coaching
Now we focus on working further with you and your business idea. You will get invited to work with us in many workshops and introductory appointments to focus on the issue, the approach, client value, and competition. Now we begin to work more together with you and your idea. We have a "program" where your business idea is in focus. LEAD also contributes with external competence with specific market and industry knowledge to help to get more information.
In connection to the common work in developing the business idea you will also have access to coaching with one of our business coaches during two occasions of 1 hour each, to support you in arising issues when the idea is to be realized.
Admission decision
When you have worked through your business idea with us, the last step to become a member is an admission appointment. There you will present the business idea for several of LEAD's business coaches. LEAD will take references on you and your team and make a separate and thorough analysis of the business idea. When we have adequate answers to the issues concerning your business idea and a real enthusiast who is prepared to spend the necessary time to take the idea further we can make an admission into LEAD.
Save
Save
Save
Save
Save
Save
Save
Save
Save
Yes please! I would like a background knowledge kit
Verifying your business idea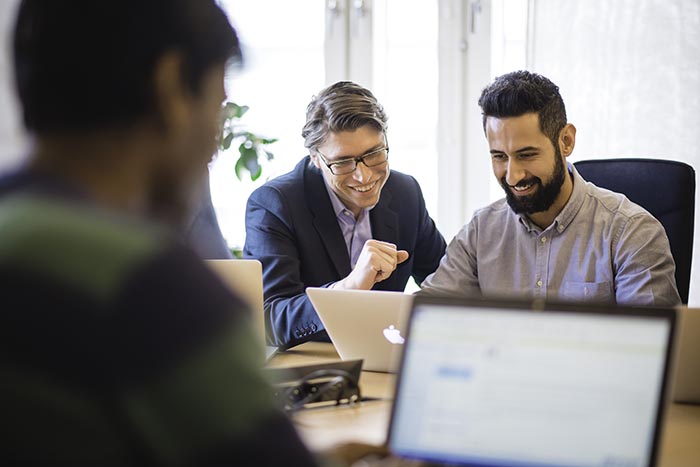 An intense period starts to develop and verify your business concept for the market. By business concept, we mean a description of client needs, offer, client benefit, and ways to reach and keep clients. It is also important to evaluate the resources and competences needed to develop and deliver the solution to clients, and what the business model for this should look like. It concerns being out there and talk to potential clients and other actors in your market – partners, retailers, suppliers etc. to test your idea, and get feedback which you bring back home and adapt to test it again.
You get regular business coaching
You get support from LEAD's business coaches, which will help you forward. At LEAD, we also work with regular business forums, a form of coaching where you get input from several business coachers and external competence during a short amount of time. The business forums are also used to discuss, give input, and follow up the work in your company. There are also opportunities to focus on an issue or your business concept, but the objective is to improve and develop you in a constructive way.
The first pieces in place
At best you will get your first reference clients during the verification. They will be an important part of the continuing development. During the verification part of the focus will be on expressing the vision and ambition of the company, to make you understand where you are going. Focus will also be on developing the owner initiative for you as founder/founders. It is important to know the expectations when the company starts to grow. We support you during all parts of the process.
Save
Save
Save
Save
Save
Save
Save
Save
"LEAD has been invaluable for my development as an entrepreneur, thus also for the business."
– Pär Gunnars Risberg, CEO Actiwave
Scale your business
When your business concept is verified by clients and market actors and you have a team, prepared to venture, then you are ready for the next step – upscaling the business and begin the journey to growth.
Business focus
Focus will be on starting sales and business simultaneously with building the business and the organization. You have a designated business coach, but also access to all of LEAD and our network. The business forum plays a central role and we will regularly follow up and support you and the business' development. As support we work with a structured action plan with objectives, milestones, and activities within several areas. During the verification and growth phases you and your team have access to several competence development modules – for example within sales, HR, finance, leadership, communication, and branding. The objective is that the business, during the last period at LEAD, will stand on its own, have a working operation and organization, and has begun an exciting journey to growth.
Do you want to know more in detail about how our processes work? Send us a mail through the form below.
Do you have a question? Send it to us, we will answer as soon as we can!
After the time at LEAD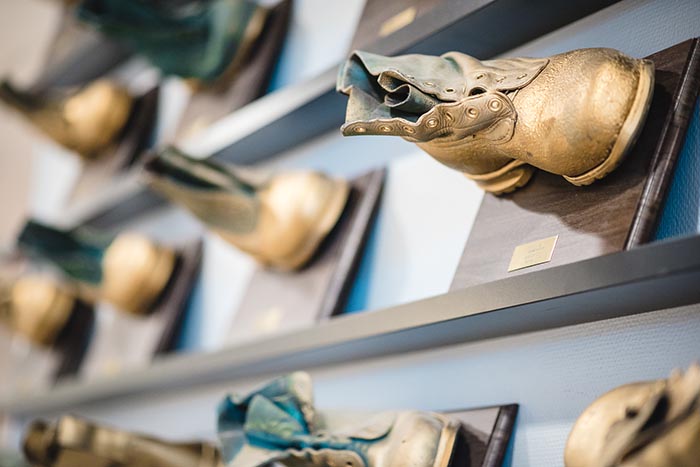 After three years at LEAD, or shorter if it goes really well and the company is growing faster, you become an LEAD alumni and then get a symbolic boot.
You remain in our network and will be invited to various activities such as networking mingle, seminars and lectures or panel discussions on topics of general construction and growth.
As an alumnus, you can also be an important source of inspiration and sit on valuable knowledge and experience to the new company on the LEAD. Therefore, we are happy to contact and invite you to alumni gatherings and even to participate in various business forums.
Save
Save
Save
Save
Save
Save
Save
Save
Save